Selected Publications
---
Fear and Gossip About Violence in Greenland
Author's translation 2021 of the Danish book published 1977 by Gyldendal, Copenhagen Read this book
---
Lawlessness in Tanzania. A Comment on Land Grabbing and Violations of Human Rights


This commentary is a translation of a Danish article published June 22 2019 in "Globalnyt"
(www.globalnyt.dk) Read this article
---
An M&E Strategy. The project: Improving Women's Social and Legal Environment in Zambia. A holistic rights-based approach. 2009-2012



Report,
CODA International and Women and Law in southern Africa (Zambia), December 2008
Read this report
---
Evaluation. The Popular Culture and Sports Programme Capacity Building Project

Mwanza, Tanzania 2004-2006
Report,
Danish Gymnastics and Sports Associations, Vejle, April 2006
Read this report
---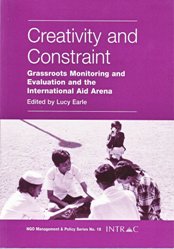 Doing Away With Predetermined Indicators: Monitoring Using the Most Significant Changes Approach
In:
Lucy Earle (ed.): Creativity and Constraint
Grassroots Monitoring and Evaluation and the International Aid Arena
NGO Management & Policy Series No. 18, INTRAC, Oxford, October 2004
Read this chapter
---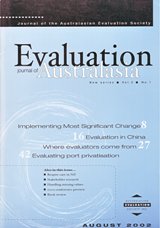 Monitoring without indicators: an ongoing testing of the MSC approach

Evaluation Journal of Australasia, New series, Vol.2, No.1, August 2002
Read this article
---
South-North Partnership for Development

:

Another decent mode of NGO co-operation and a process-orientated approach to mutual capacity building. Insights gained and challenges experienced by MS during a decade
In:
FAU Conference "Partners in Development?"
Report, FAU, Copenhagen, March 2002
Read this paper
---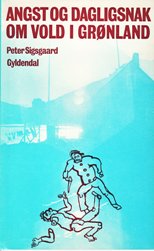 Angst og dagligsnak om vold i Grønland
[Fear and Gossip About Violence in Greenland]

Gyldendal, Copenhagen, 1977


---
Grønlændere i Danmark
[
Greenlanders in Denmark]
In: J. Blum (ed.): Minoritetsproblemer i Danmark [title: Minority Problems in Denmark]

Gyldendal, Copenhagen, 1975


---
Voldsskader i en arktisk by
[article in a scholarly journal: Injuries Caused by Violence in an Arctic Town]
Nordisk Tidsskrift for Kriminalvidenskab, III-IV, Copenhagen 1974


---
Fra den 'parlamentaktiske' hverdag
[
From the 'Parlamentactical' Everyday Life]
Radio Denmark; feature; the Danish Parliament social-anthropologically described, 1968


---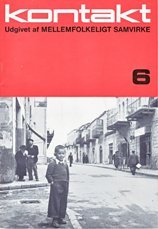 Det arabiske mindretal i Israel [Article in periodical: The Arab Minority in Israel]
Kontakt 6/1966, Mellemfolkeligt Samvirke, Copenhagen
---
Demokratiets velmenende skadedyr
[Democracy's Well-meaning Vermin]
Radio feature about psychological warfare in peacetime, Radio Denmark, P2, October 1st, 1965
Listen to the program (Danish) HERE


---